Subscribe
Our Favorites
Community
Events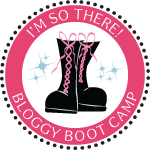 See More Events
NO SLEEP TILL 18
See what Brian has to say..
Escape -

I apologize for the lack of content recently. Though, they tell you not to apologize to your readers for that, I thought it was a good segue into a decent post. The combination of tiredness and burnout has deflated my urge to want to do much posting when I finally get some time in the [...]

The post Escape appeared first on No Sleep Till 18.

Muno and Mosh Pits -

Having a toddler who seems to really enjoy music is starting to hurt my reputation. Just look at my recent Last.fm stats. Mixed in there with Opeth, Metallica, and Dream Theater are Dora, Diego, and Yo Gabba Gabba. What will everyone think of me? All joking aside, I extremely happy that Aerissa enjoys music. It's [...]

The post Muno and Mosh Pits appeared first on No Sleep Till 18.

Baby Sleeping Superpower -

I consider myself a decent multitasker with most things, but nothing compares to the super-multitasking sometimes required to put my son to sleep. This includes first cradling him correctly in your arms. Then make sure you're patting his back, pacing the room, bouncing slightly, rocking side to side, and shushing softly, all at the same [...]

The post Baby Sleeping Superpower appeared first on No Sleep Till 18.
Shopping & Resources
I'm Part Of...
See More Networks